Ryco 24/7 Fraser Coast is the company to choose when you need hydraulic hose repair services. We know that when your hydraulic system is having problems, it's essential to fix it as soon as possible so you can get back to work. Our hydraulic hose repair services are available at all times, both in our workshops and as a mobile service, so you never have to wait any longer than necessary to get back up and running.
Call on our teams 24 hours a day, 7 days a week, and they will be with you quickly to repair your hydraulic hoses. We've put together teams of knowledgeable and experienced technicians who all strive to provide the very best service to all of our customers
Contact us today by calling 0437 674 918 or emailing admin@ryco247frasercoast.com.au.
Workshop and Mobile Hydraulic Hose Repair
At Ryco 24/7 Fraser Coast, we carry out repairs and maintenance both in our workshop and through our mobile repair services. We can work on industrial machinery, trucks, tractors, forklifts, private vehicles, and marine equipment requiring hydraulic hose repairs. In our workshop, we provide a range of hydraulic repairs, servicing, and replacement parts that we keep in stock and are available over the counter.
We understand that it's not always convenient to bring your equipment to us, which is why we're also ready to come to you. It's a quick and efficient way to get one of our teams out to you and minimise your downtime. Our trained and certified teams provide emergency hydraulic repair to help you save time and money. Our mobile units are all equipped with essential products required for hydraulic hose repairs and replacements so we can bring everything we need to you whenever you need it.
Whether we see you in our workshop or we come to you, we always provide a friendly and knowledgeable service. You can rely on our Fraser Coast team to take care of all your needs and deliver the solutions that you require.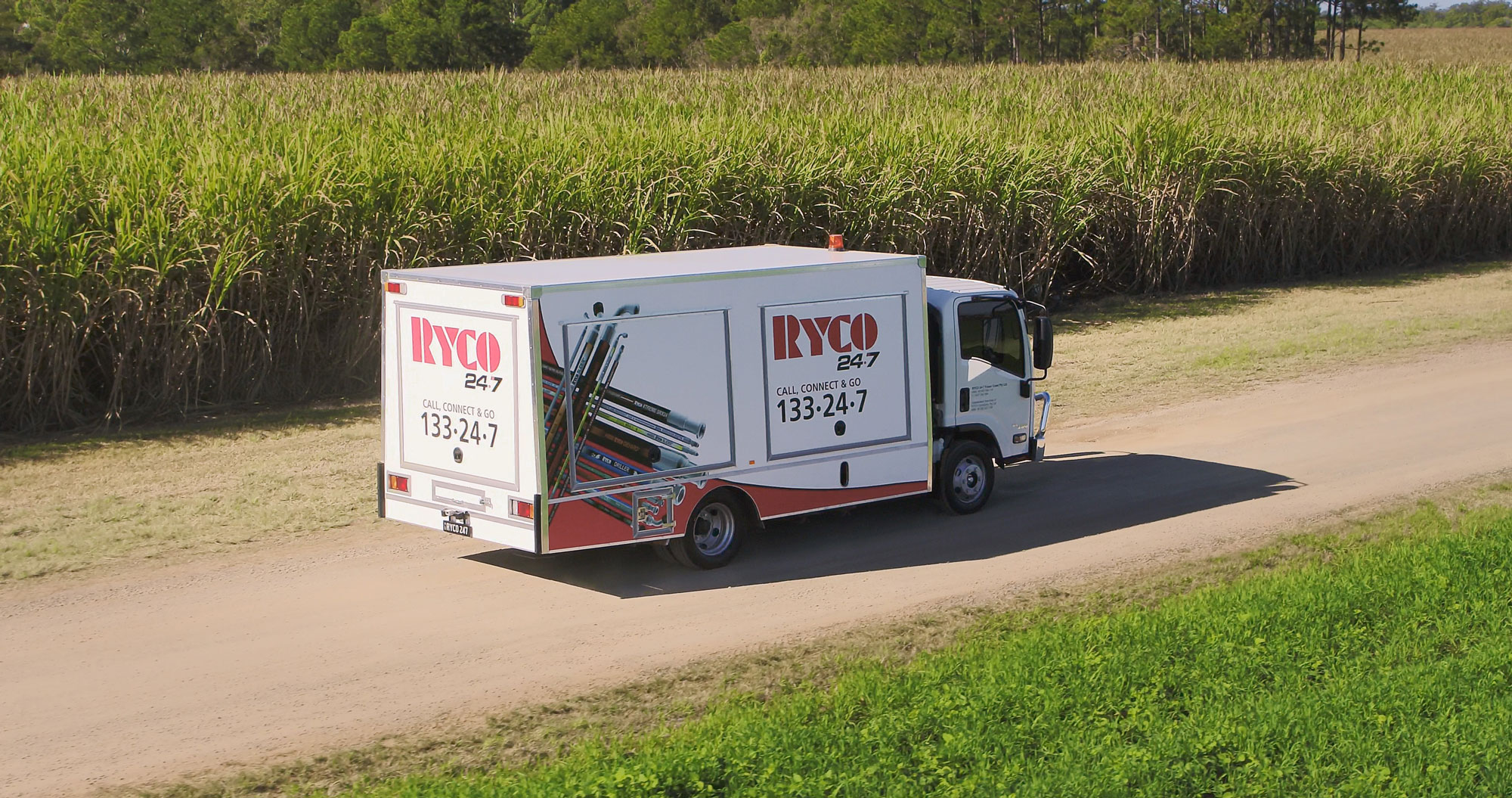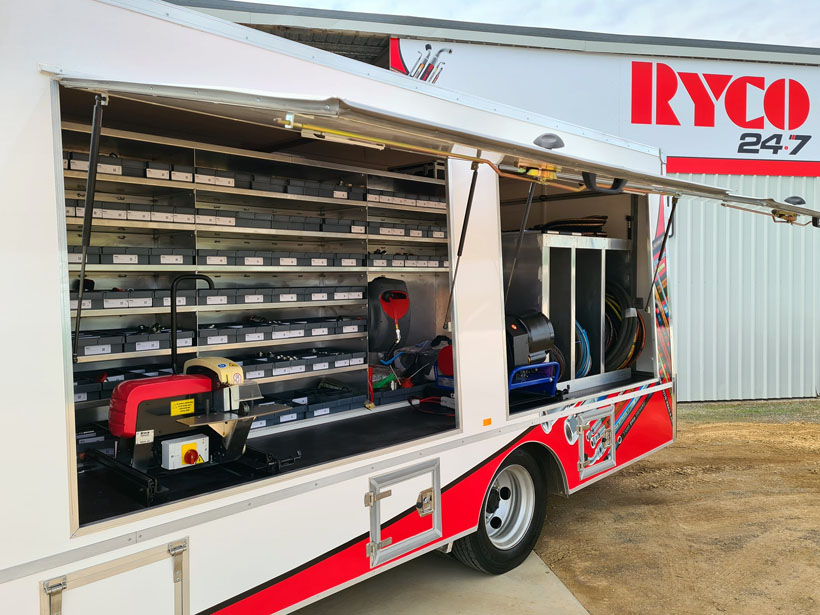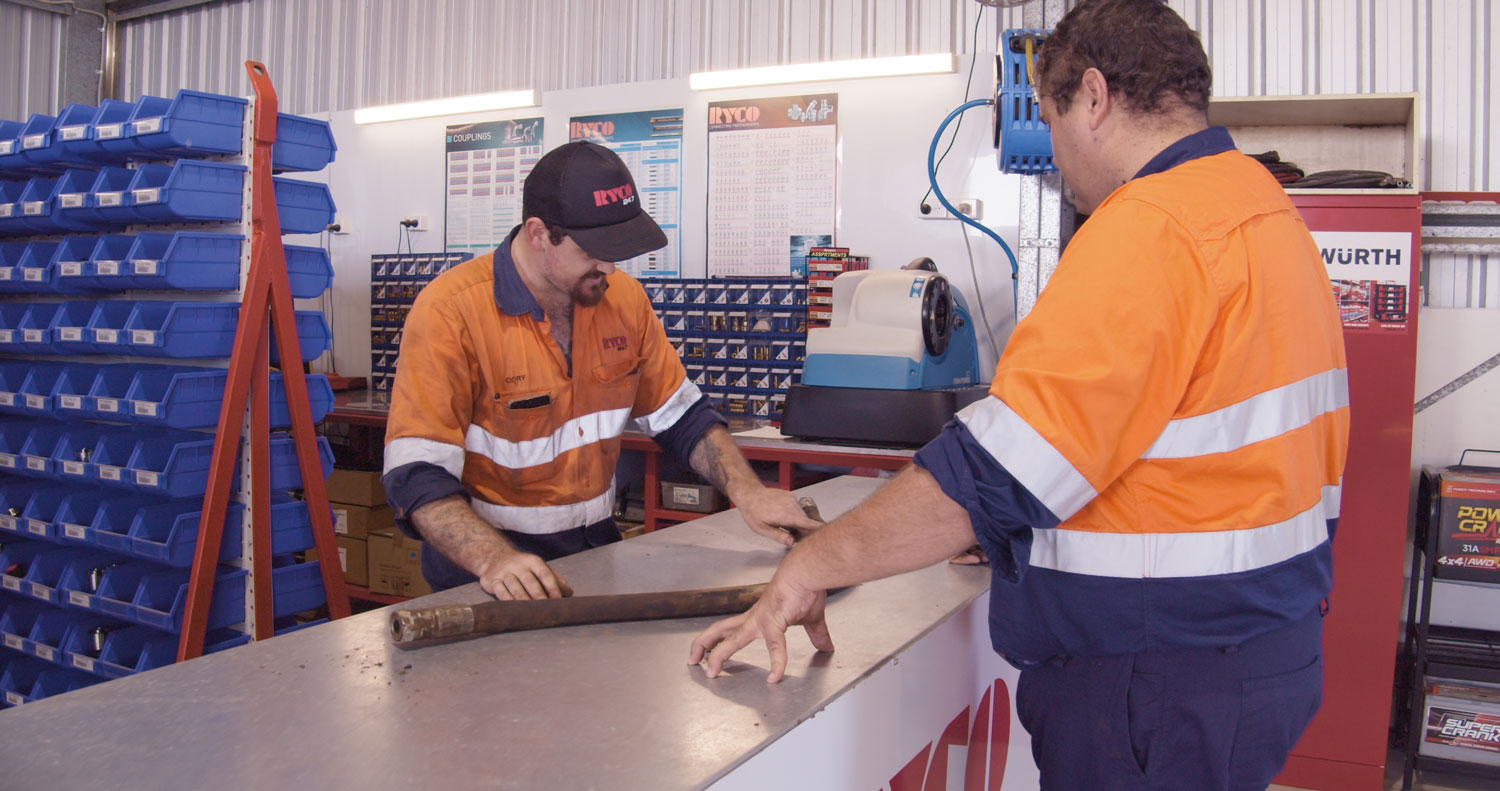 Hydraulic Hose and Fitting Services
We can deliver comprehensive hydraulic hose and fittings services to anyone in the area that needs them. Our services include hydraulic hose repairs and replacements, as well as hose assemblies. We can work on all types of hydraulic systems, repairing or replacing anything that's broken or has reached the end of its useful lifespan.
Our services include hose assembly replacement. We have specialised equipment to cut, clean, tag, and crimp hose assemblies on-site. Thanks to a complete range of quality products, we can ensure minimal downtime for you and help you get back to work.
Regular Repairs and Emergency Call-Outs
Both routine repairs and maintenance and emergency repairs are just as important to deal with quickly. Either one can cause downtime for you, whether it's scheduled or unexpected. We can help with planned maintenance and less urgent repairs, as well as emergency repairs that need to be fixed right away. All types of hydraulic systems are in our remit, with no job too big or too small.
Call 0437 674 918 or send an email to admin@ryco247frasercoast.com.au to get in touch with us today.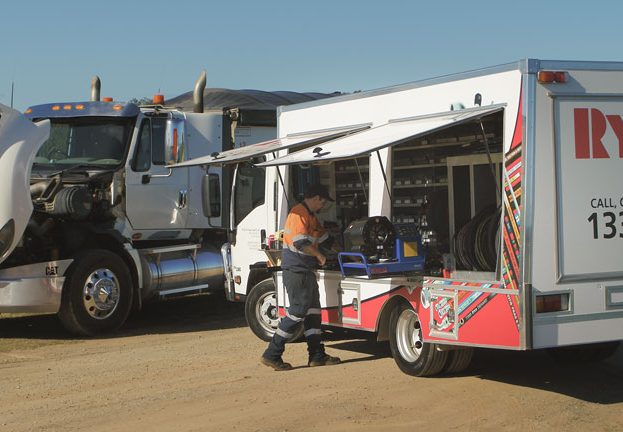 Why Our Customers Trust Us
Our customers in the Fraser Coast region and beyond call on us when they need hydraulic hose repair services to keep them running. We only use the best quality products and always provide high standards of care to all of our customers. Our services are available at all times so, whether you need us day or night, we'll be there to meet your needs. We're on-call if you need us to come to you, and we're ready to welcome you to our workshop on-site too.
Our core values of dependability, customer service, and uniqueness inform our services at all times. Our hydraulics experts use the latest technology to deliver the high standards of service that our customers expect from us every time. You can count on us to be there when you need us and to keep working until you're satisfied. Whether you are an individual who needs a single job to be completed or a large business looking for ongoing support, we treat all of our valued clients the same. Everyone receives the same friendly and dedicated customer service along with our technical services. Both our office team and our technicians are always ready to deal with whatever issue you have at any time and on any day of the week.
When you need a hydraulic repair shop, there's no need to look anywhere else but Ryco 24/7 Fraser Coast. We have everything that you could need in one place, so you can always come to us when you need hydraulic hose repair services. With a fully-stocked workshop, we can get repairs and replacements carried out quickly. Our wide range of hydraulic hoses for different vehicles and machinery allows us to respond with speed without having to wait for parts. We are dealers for Stauff, IFS, and Ryco products.
Call or email us today to find out more about our services and products.
Quality, Reliable Products
You can trust that all of the products we use for repairs and replacements are always reliable. Ryco Hydraulics has been manufacturing hydraulic hose and fittings for more than 75 years and produces products that are used around the world. This enables us to keep our workshops and mobile vehicles fully stocked at all times. All of our products are tested under tough conditions to ensure they are suitable for a broad range of applications in different industries. With multiple accreditations and compliance that go beyond international standards, all of our installations and replacement products provide long-lasting results.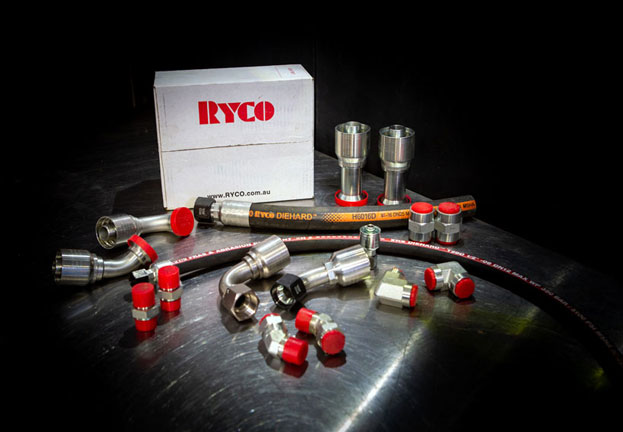 Contact Ryco 24/7 Fraser Coast Today
Get in touch with us at Ryco 24/7 Fraser Coast when you need hydraulic hose repair services. Our team is here 24 hours a day, 7 days a week, so don't hesitate to contact us. Call us on 0437 674 918 or send an email to admin@ryco247frasercoast.com.au.