Hydraulic Repair Services
If you're looking for expert hydraulic repair services, then you're in the right place. Ryco 24•7 Fraser Coast! is the industry leader in all things related to hydraulic hose repair and maintenance. With many years of industry experience and access to a wide range of specialised hydraulic tools, machinery, and equipment, there's no repair job that is beyond our scope of service. If you're facing downtime due to faulty hydraulic equipment, get in touch with our dedicated team, and we'll ensure that you're up and running in no time.
Full Service Repairs
We're specialists in everything related to hydraulic systems. If you've got a problem with your system, then you have faith that we'll have a solution that gets things working as intended in no time at all. Hydraulic systems are complex, and if you're going to get yours fixed, you'll need an expert company just like ours by your side. We've worked on countless jobs in Australia and beyond, and have the expertise you can rely on when you have issues with your hydraulic systems.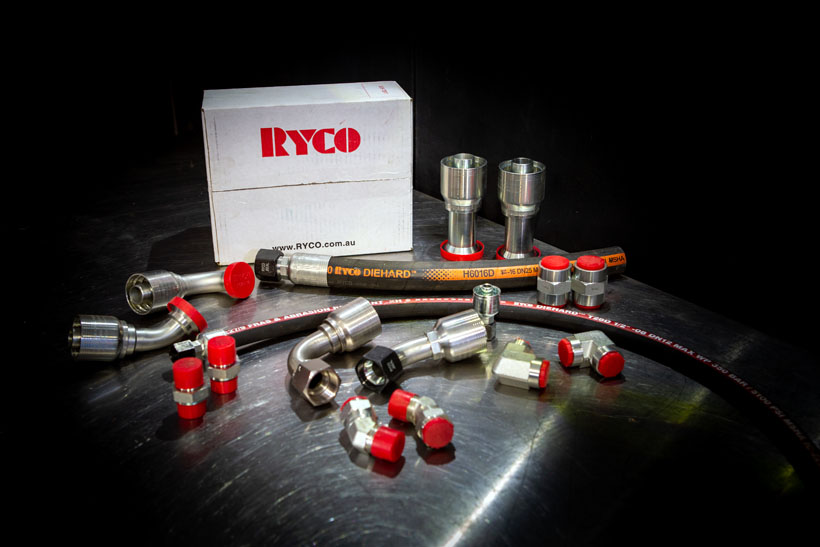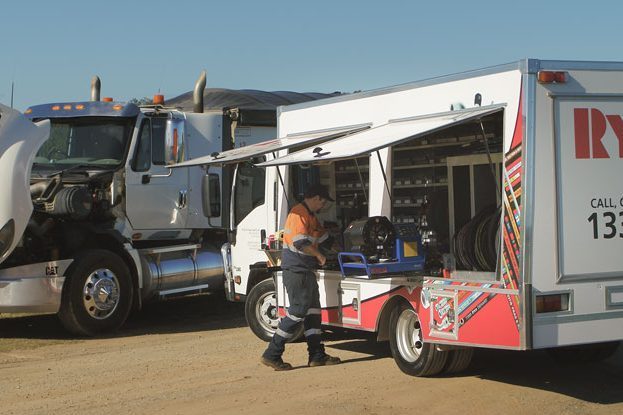 Service You Can Trust
There are plenty of reasons why customers prefer Ryco 24•7 over other companies. We do what we say we'll do, when we say we'll do it. Having been in the industry for many years, we know everything there is to know about hydraulic systems, which gives our customers confidence that their systems will be back at their best as soon as possible. We do more than invest in quality hydraulic training, machinery, tools, and technical ability; we also invest in our customer service. Our technicians have a reputation for delivering technical expertise mixed with the highest level of service, ensuring your repair process is as smooth as possible from beginning to end.
Keep Your Systems Fully Operational
Your hydraulic system will allow your business to function at its best — but only if it's working properly. If it's not, then you'll face expensive downtime that can derail the success of your operations. We're there to ensure that your downtime is as brief as it can be. We're a responsive organisation that meets the demands put on us by our customers. When you get in touch with Ryco 24•7 for your hydraulic repair needs, you'll know that your systems will be fully operational again soon.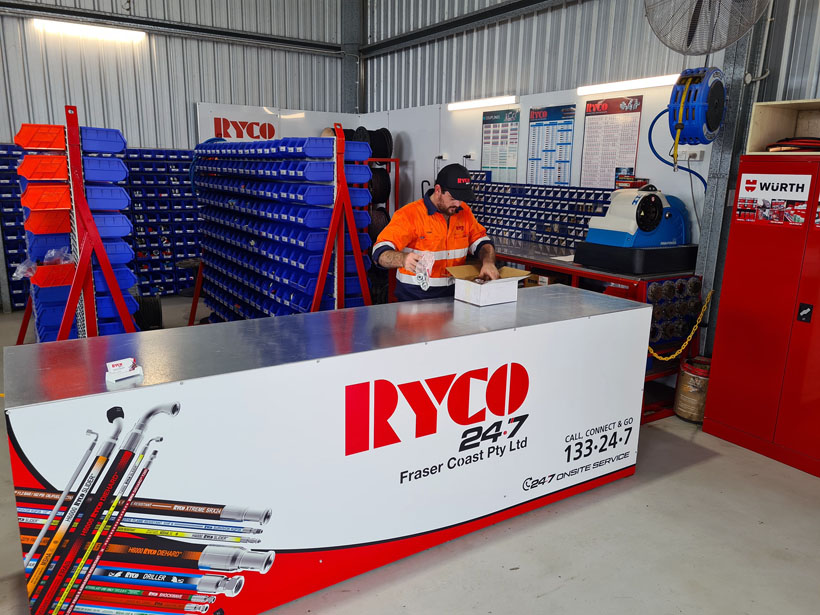 Jobs We Can Handle
Hydraulic systems don't last forever. There'll be times when the system is damaged beyond repair, at which point your only option will be to replace it. However, those occasions are rare — in many cases, we'll be able to fix the problem for you. Below, you'll find just a selection of the repairs that we can carry out. If you have another problem beyond the ones we've outlined below, be sure to get in touch.
Once we're done, we'll clean the system through and through, ensuring that it looks and feels brand new.
Ryco 24•7: There When You Need Us
It would be handy if our hydraulic systems broke down at a time of our choosing. Alas, that's not how the world works. Your hydraulic system could face issues at any time, night or day. And when it does, you'll hope to get it back up and running as soon as humanly possible. As experts in the hydraulic hose repair industry, we know how frustrating it can be to have to halt your operations due to daily equipment. That's why we offer 24/7 support. Whenever and wherever you face problems with your hydraulic system, you can count on us to come out and fix it within a timeframe that suits you.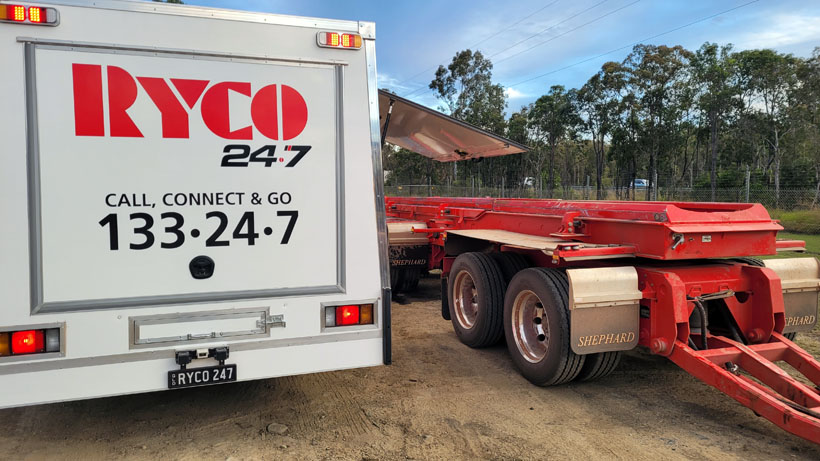 Get In Touch For Hydraulic Repair Services
If you're in need of hydraulic repair services, then don't hesitate to get in touch with our helpful team. We have experience in fixing all kinds of problems related to hydraulic systems, from minor issues to bring problems. You can get in touch with our Australian branch by calling 133 247 or by sending an enquiry email. From there, our trained technicians will take over and get to work on repairing your hydraulic system.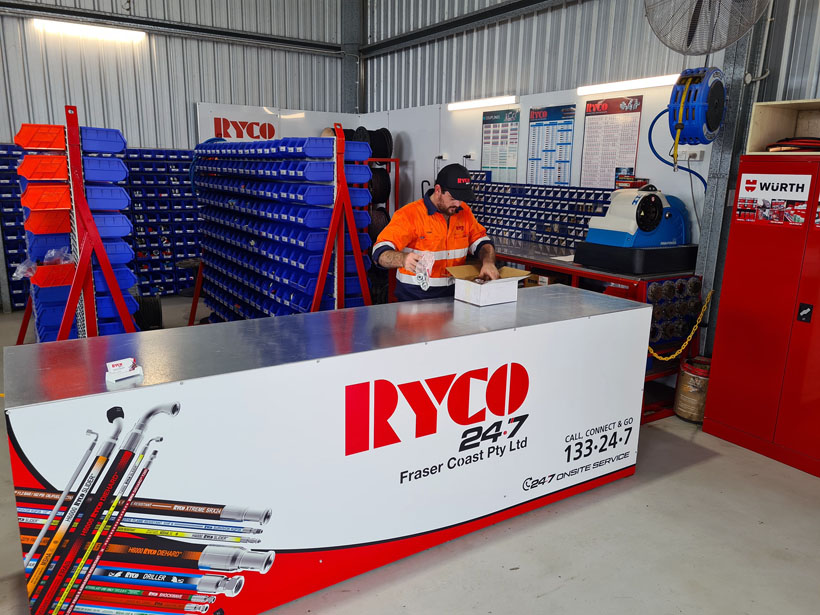 Mobile Hydraulic Hose Repair
At RYCO 24•7, we understand that when your hydraulic system goes down, you need help fast. That's why our mobile hydraulic hose repair teams are on call 24 hours a day, 7 days a week. They can be at your location quickly to get your machinery up and running again. All our technicians have extensive knowledge and years of experience to provide the best quality services.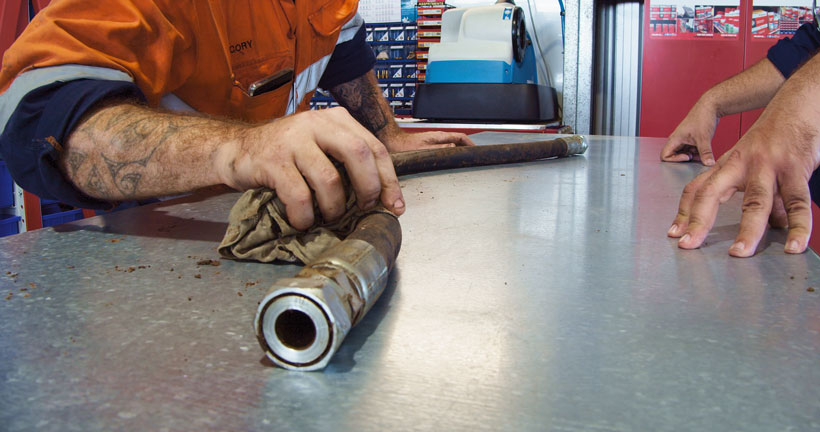 Mobile Hydraulic Repairs on the Go
We know downtime is expensive. When you have a hydraulic breakdown, you need support that's reliable, efficient, and arrives ready to handle the job.
Our extensive national network of trained and certified Mobile Connector Specialists (MCS) offers quick response time to reduce machine downtime no matter what the industry or application. They provide emergency hydraulic repair and maintenance for mining, marine, agriculture, defence, construction, industrial or utilities.
With years of experience providing solutions, our teams have a reputation for being friendly, knowledgeable, and always reliable. They'll get your equipment and machinery back up and running.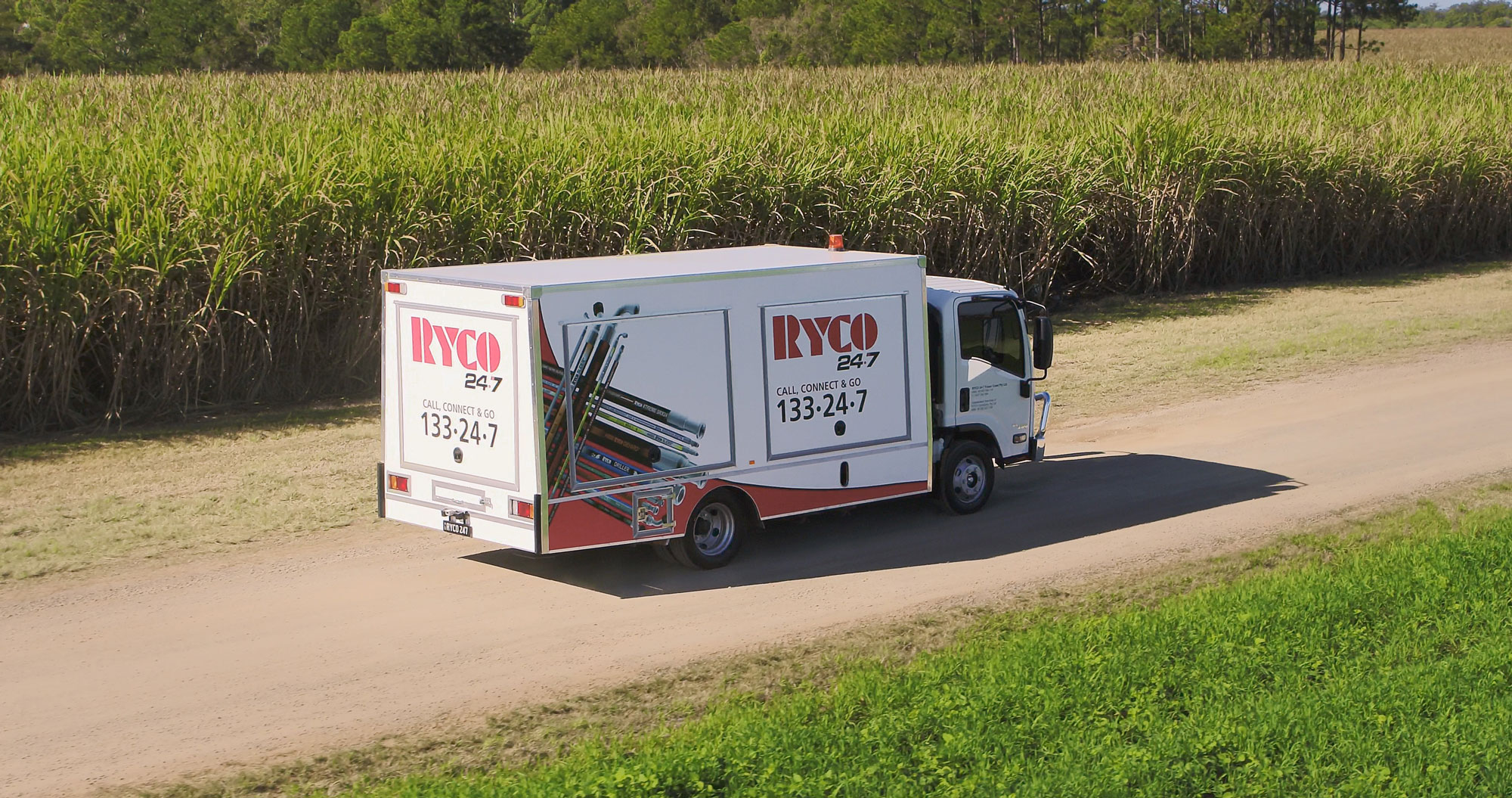 Hydraulic Hose and Fitting Services
Our fully stocked mobile service trucks offer complete hydraulic hose and fittings services. This includes hydraulic hose repairs, hose replacement, and hose assemblies with engineered matched hose fittings for all types of hydraulic systems. Our expert team can replace or repair whatever you need.
Each mobile service vehicle is fully equipped with a large selection of hydraulic and industrial products, as well as specialised equipment to cut, clean, tag and crimp hose assemblies on-site. No matter the hose and fittings, no matter the fix, they're ready to handle the job quickly and safely.
Minimise downtime and maximum uptime for your business today by calling RYCO 24•7 Fraser Coast! 0437 674 918 or 133 247